Brand Your Water Cooler
Branded your water cooler with your logo, products, club crest or simply your company name. A perfect marketing opportunity that looks great in customer facing areas, and adds the professional touch to hospitality and conference facilities.
More information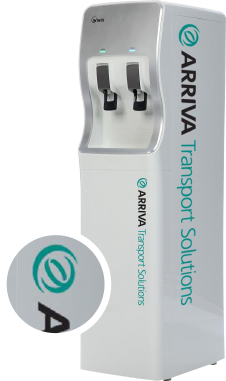 Help and advice before and after you buy. To request a FREE consultation call: 0800 731 1491
We have been working with clients in the leisure industry for many years. Our experience in fitting water solutions in some of the UK's largest health clubs, spas and gymnasiums has helped us to develop a wide range of plumbed in water coolers, drinking fountains and water boilers ideal for use in the leisure industry.
We can help you to find the right machine for each location and install it with minimal disruption to the day to day running of your business.
We highly recommend the following drinking water products:
Plumbed In Coolers
Drinking Water Fountains
Cold & Hot Taps
Drinking Water Boilers
Wall Mounted Sink with Bubbler Tap