Brand Your Water Cooler
Branded your water cooler with your logo, products, club crest or simply your company name. A perfect marketing opportunity that looks great in customer facing areas, and adds the professional touch to hospitality and conference facilities.
More information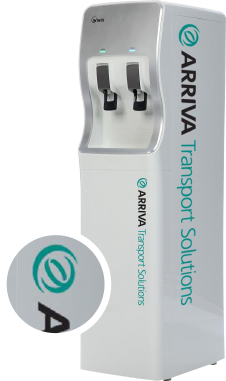 Help and advice before and after you buy. To request a FREE consultation call: 0800 731 1491
Offering school water coolers and school water fountains without rental contracts has made us a firm favourite in the Education sector. Our experience has allowed us to develop a range of water coolers, plumbed in water coolers, drinking fountains for schools and hot water boilers to suit a range of locations including busy corridors, gymnasiums, canteens and staff rooms.
Working with Head Teachers, Principals and Bursars throughout the UK we understand the challenges that you face, and can help you to find drinking water dispensers that are reliable, hygienic and robust enough to suit your needs – and your budget!
We highly recommend the following drinking water products:
Plumbed In Coolers 
Drinking Water Fountains
Cold & Hot Taps
Drinking Water Boilers
Wall Mounted Sink with Bubbler Tap
Please call our free Help Desk on 0800 464 0635.